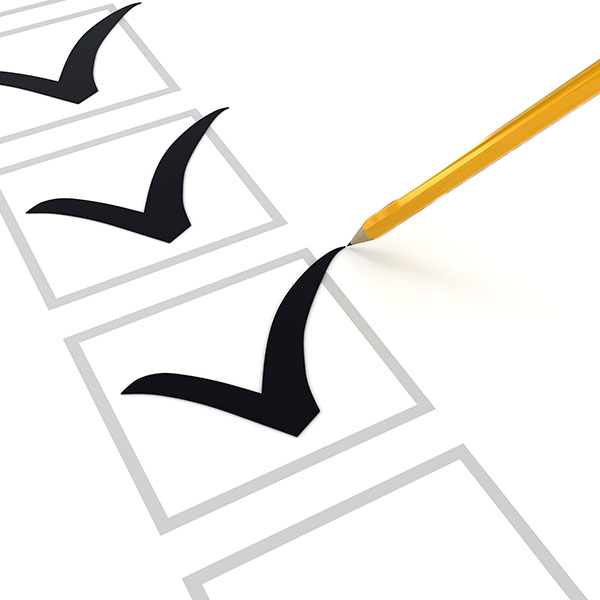 At Reid Heating & Air, Inc we strive for 100% satisfaction in everything we do. We value your opinion and invite you to tell us and others about your experience with us. Please take a few moments to tell us what you think by leaving us a review here on our website or on any of these popular review sites or social networks.
Read what other customers have said about us.

All trademarks or brands on this page are registered by their respective owner and are not affiliated with our company, nor do they endorse or sponsor our products or services.
Reviews of
Reid Heating & Air, Inc
(Based on 36 rated reviews)
13-May-2020
Product or service reviewed: ac yearly check up
I had my annual ac check-up today. Caiden was my service tech, he has been here before to take care of my unit. Again he was on time, very pleasant, thorough, speedy and willing to answer any and all questions I had. I am very pleased with Caiden and the office staff. I would highly recommend Reid for any heating or AC needs.
12-May-2020
Product or service reviewed: A/c maintenance
They were a little early. Spoke with me and went right to work. I have dealt with Reid Heating for over 20 years. They have always given great service.
Georgette Martin
Rock Hill, SC
29-Apr-2020
Product or service reviewed: Semi annual check up for unit
As usual, technician was right on time, friendly and courteous. Did his job and was on his way. Always depend on Reid HVAC to do a great job.
Sylvia Rockholt
Rock Hill. SC, 29730
23-Feb-2020
Product or service reviewed: New HVAC
Super friendly, patient and knowledgeable. Cleaned up when finished and took time to explain how the new system will work.
20-Jan-2020
Product or service reviewed: HVAC Motor replacement
Technician: Joseph Hinson
Excellent and timely service.
16-Jan-2020
Product or service reviewed: thermostat
Called Reid last night after hours (when else would you have problems )? Tech (Caiden)called back in about 10 mins. Said he would be out to my home tomorrow morning before noon and would give me a call if he felt it would be later. Sure enough, he came before noon and decided it was the thermostat that needed to be replaced. He did so in about 20 mins.He explained the new unit to me so I felt comfortable.Caiden was very polite and knowledgeable.Everyone at Reid has always been exceptional in their concern for their clients. I wouldn't go to anyone else for my heating and cooling needs .
27-Nov-2019
Product or service reviewed: New heating and air unit.
They came out when we called and our unit needed to be replaced. They explained that they didn't want to hook it up because of the back draft and we would have to sign a paper saying they would not be held responsible for anything so we decided to go without the heat because we had some electric heaters and it was that cold. They came back the next day and hooked up the unit and cleaned up after. We've had them out here before and they have been very helpful we wouldn't deal with anyone else.
18-Sep-2019
Product or service reviewed: HVAC UNIT
Was very pleased with the install. The guys cleaned up and it is working fine. I will be telling others about the great service. It happened quickly and they answered all my questions. So far, so good.
14-Jul-2019
Product or service reviewed: A/c capacitor
GREAT SERVICE CALLED AND WAS HERE WHITHIN A HOUR DIAGNOSING THE PROBLEM REPLACED PART GOT THE UNIT BACK UP AND RUNNING WITG COLD AIR IN HOUSE IN LESS THAN TWO HOURS THANKS TO CONNER REID HVAC
Edward Harrison LeCroy
ROCK HILL
08-Jul-2019
Product or service reviewed: A.C. service and fan repair
I can't say enough about Reid. My air went out they came out to fix it but I didn't have enough money. (Nearly $800 to repair it). So they loaned me 3 window units until my next payday. They came back to repair it and I couldn't afford it because it was the 1st of the month, so they let me pay half upfront and gave me 2 weeks to pay the other half. All I can say is, if you want the best company then look no further. I have never had someone go above and beyond the way they did.
28-May-2019
Product or service reviewed: Annual service
Service tech was on time,explained everything well. He did a professional job.Always have been happy with your level of service
William garahan
Rock hill,sc
21-May-2019
In my conversation with Chris Hinson today, i find him to very professional and a very caring person. Charlie Reid is very fortunate to have him as a team member. Thank you Chris. Mark Doty Rock Hill SC
16-May-2019
Product or service reviewed: Air conditioner
Nick is the bomb dot com!! I would let Nick in my house with out me being there. I love Reid heating and air. They have been there for myself and my family EVERYTIME we have needed them!! Thanks for the great work and awesome customer service
23-Jan-2019
Product or service reviewed: Furnace, air conditioner, heat pump, air handler
The initial representative spent time explaining our needs, what products were offered and what the best products were for us. Mario and Bobby did a great job on the installation. They were very informative, focused on the installation, helpful, pleasant, clean, and professional. I would absolutely recommend Reid to anyone.
Judith Reynolds
Indian land, SC
02-Jul-2018
Product or service reviewed: Service and maintenance.
Nicholas Pope was the Technician from Reid Heating & Air who repaired and serviced our air conditioning unit. He was very thorough and knowledgeable of what was needed to repair our cooling system. My wife and I were also extremely impressed with the fast service from Reid Heating and Air. We both would recommend Reid to anyone looking for a first class company when it comes to their heating and cooling needs. Kurt and Cecilia DuBeau
KURT AND CECILIA DUBEAU
ROCK HILL SC
20-Jun-2018
Product or service reviewed: Check freeon
This guy is great. As well as the company. Ladies this is a great company to work with. In my resent situation they have been so helpful. I will continue to use them. Bruce liked them alot
Debbie richardson
Rock hill Sc
14-Apr-2018
Product or service reviewed: Thermostat Out
OUTSTANDING work on a Saturday evening by Nicholas Pope. I called in late Saturday because my digital thermostat display was not working. Within a few mins of calling into Reid, Nicholas called me back and came out and after determining the unit was not getting power, tracked the issue back to where an earlier contractor working on a non A/C problem under the house had creating a wiring issue that was shorting out the power going to the unit. After he determined the problem, I thought i was going to have to wait until the next day or even after the weekend to have an electrician come out but Nicholas was able to resolve the wiring issue and get be back up and running. Very impressed with the service
28-Mar-2018
Product or service reviewed: fan motor replaced
Very impressed with Boyd. Very professional and let me know exactly what he was doing
21-Sep-2017
Product or service reviewed: Servicing of air/heating unit
Nick Pope has done an excellent job at servicing our unit. He is thorough, professional, friendly, and always ready to explain any questions we may have in a knowledgable manner. explain whatever answer any questions we may have any of our
04-May-2017
Product or service reviewed: New HVAC unit
Purchased a new unit last fall and replaced a 20year old unit. The installation was excellent and the super quiet sound level of the newer technology is Amazing. The best feature however has been my utility bills have been $50 to $70 less per month. The service tech that has taken care of my units under service contract over past 3years Boyd Roper is a real pro that can trust .
Russ Woodard
Rock Hill ,SC
11-Apr-2017
Product or service reviewed: Heating and air system purchased in 2009. Have se
I am very pleased with the service I receive from Reid. The technicians are polite, personable, and professional. Boyd Roper services my system most of the time. He is a great guy.
Janice Stevenson
Rock Hill, SC
05-Apr-2017
Product or service reviewed: New furnance and Air condition
They are the best been here for 8 years Reid has always been excellent work and they get the job done, They always put a smile on your face
barbara casale katz
rock hill
16-Mar-2017
Product or service reviewed: Heating and AC checkup
Very polite and knowledgeable and offered great tips.
Richard Hasenjaeger
Rock Hill
08-Dec-2016
Product or service reviewed: Bryant Service Contract
Can't say enough good things about Boyd Roper and the professional way he conducts service and business. Highly recommended!
01-Dec-2016
Product or service reviewed: Pre-season Check Up
Boyd did a thorough job and when he found additional issues, he explained them to me so that I completely understood the problems. I was very happy with the service that I received.
Michelle LaRoche
TEGA CAY, SC
26-Nov-2016
Product or service reviewed: All new system and yearly checkups.
Bought a new system and yearly checkups. Outstanding job on all fronts. Charlie my man!!!
Richard D. Haynes
York, SC
26-Nov-2016
Product or service reviewed: All new system and yearly checkups.
Great Company. Charlie is our Man!!!
Richard D. Haynes
York, SC
23-Nov-2015
We (my family) had no heat at all. Your very fine staff started with us until they figured out a way to get heat in my house through God, she [Melissa] [kept] trying different ways until there was a way made- I have a warm house thanks to Mario and Carey. Thanks to each of you at Reid Heating & Air.
10-Nov-2015
Your immediate response and concern.
23-Oct-2015
You installed for people we know and they were happy with your work.
21-May-2015
After having a bad experience with B&G a few years ago, we spent months studying area companies online. Your website stood out and was educational and helpful. The memberships you offer clients is a great value. We are pleased to have finally found a company we can depend on! Thank You!
07-Apr-2015
Second complete unit purchased from you & service has been excellent all the years since first unit was purchased
23-Mar-2015
They installed my last system and was very pleased with the work and all of the employees were very professional and courteous.
18-Mar-2015
Charlie has always been honest and given me a good deal. When I have a problem he gets a service man to me when he says he would. I recommend Charlie to all my friends. Very reliable.
03-Mar-2015
Everyone was very courteous and professional. [The] office was very pleasant to talk with.